The best small town for every type of traveler
IF YOU'RE A ROMANTIC: Colmar, France
This small French town, only a hop, skip, and a jump away from the border of Germany, looks like something straight out of a Hans Christian Andersen fairytale.
Get lost with your loved one down cobblestone streets lined with colorful, half-timbered houses, or take a romantic boat tour down "Petite Venise" (little Venice), the town's winding river.
Known as the "Alsatian wine capital" along France's famous Alsace wine route, you should make sure to explore one of the many vineyards in the area, and clink glasses over some of the best wine you've ever tasted.
IF YOU'RE AN ADRENALINE JUNKIE: Interlaken, Switzerland
If nothing gets you going like defying death, look no further than Interlaken, Switzerland.
This picturesque town in the middle of the Swiss Alps offers an abundance of activities, such as skydiving, paragliding, white water rafting, and bungee jumping, to name a few.
IF YOU'RE AN ART LOVER: Marfa, Texas, USA
Marfa, Texas, is home to The Chinati Foundation, which was founded by famous minimalist artist Donald Judd.
It features dozens of galleries and art installations, but is most famous for the Chinati museum, which is spread over 340 acres of land, and "Prada Marfa," a fully stocked Prada store/architectural project by Elmgreen and Dragset.
The beautiful desert scenery coupled with incredible pieces of art is enough to take any art lovers' breath away.
IF YOU'RE A FOODIE: San Sebastian, Spain
This small beach town in northern Spain just might be the best foodie destination in world. San Sebastian is home to two of the top 30 best restaurants in the world, Mugaritz and Arzak, with a whopping seven other Michelin-starred restaurants in the area.
If fine dining isn't your thing, there are also tons of amazing pintxos bars (the region's equivalent to tapas), such as Borda Berri, which is known for its veal cheeks and octopus pinxtos.
IF YOU'RE OUTDOORSY: Voss, Norway
This small Norwegian town takes outdoorsy to the next level. Check out Tvindefossen, a beautiful waterfall that's about 500 feet high, hike breathtaking Bordalsgjelet Gorge, go river rafting on Stranda River, or take a cruise to see some of Norway's most famous fjords, Sognefjord and Hardangerfjord.
While you're there, jump on a train to Bergen, Norway, on the famous Flåm Railway. The route from Voss to Bergen is considered one of the world's most scenic train rides, with endless fjord views whizzing by right outside your window.
IF YOU LOVE TO PARTY: Novalja, Croatia
If you're looking for a "what happens on vacation, stays on vacation" kind of town, look no further than Novalja, Croatia. Located on Pag Island, one of the wildest party destinations in Croatia, Novalja is home to the famous Zrce Beach, which is crawling with bars and beach clubs, including the notorious Papaya Zrce.
The music scene in Novalja is also world renowned, with an abundance of music festivals taking place all summer, like the electro-heavy Sonus Festival. When you're not raging, make sure to take advantage of the town's incredible views of the Adriatic Sea.
IF YOU'RE A BUDGET TRAVELER: Chiang Rai, Thailand
The most expensive thing about this Thai town is actually getting there. Once there, Chaing Rai is easy on the wallet, with hotels coming in at about $5 a night and meals averaging about $3 a day ($1 for every meal).
While you're there, explore the town's spectacular temples, including the famous Wat Rong Khun (The White Temple), and Wat Phra Kaeo (Temple of the Emerald Buddha).
IF YOU PREFER TRAVELING OFF THE BEATEN PATH: Morro de São Paulo, Brazil
Forget about Rio De Janeiro and head to the car-free village of Morro de São Paulo, which is located on the northeastern tip of Brazil's Tinharé Island.
The town's slow pace is the perfect beach destination for people who want to escape the crowds. Check out Quarta Praia Beach for some peace and quiet, or, if you want some more action, head to Segunda Praia Beach, which is bustling with beach bars and vendors selling fresh cocktails.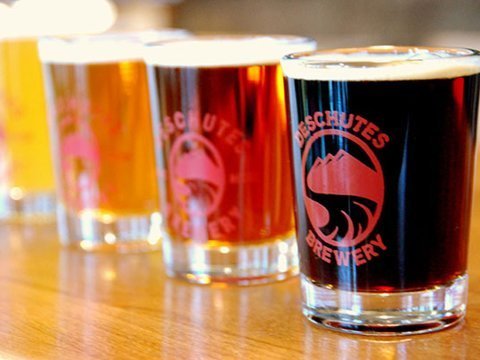 IF YOU'RE A BEER ENTHUSIAST: Bend, Oregon, USA
The small town in northeast Oregon is serious about beer. Known for having the highest micro-brewery per capita in the United States, it holds the title of "Beer City USA."
The town also features a beer trail that lets you drink your way across its 22 breweries, but you should start at Bend's original brewery, Deschutes Brewery, which is known for its Black Butte Porter and Mirror Pond Pale Ale.
IF YOU'RE A HISTORY BUFF: Bruges, Belgium
Vikings founded this charming Belgian town all the way back in the 9th century. Crawling with history, the Medieval architecture of Bruges is some of the most stunning in the world.
Climb all 366 steps up The Belfry of Bruges tower, one of the signature landmarks of the town, or explore the Gothic Basilica of the Holy Blood, which was completed in the 12th century.
IF YOU'RE A BEACH BUM: Siesta Key, Florida
This sunny Florida town is home to Siesta Beach, one of the world's most beautiful beaches, with sand that's 99% pure quartz. Siesta Beach secured the #1 spot on Dr. Beach's 27th annual Top 10 Beach List for the "finest, whitest sand in the world," and ranked as the fifth best beach in the world (and #1 in the US) by TripAdvisor.
IF YOU'RE INTO WINE: Traverse City, Michigan.
Located on the same parallel as Burgundy and Bordeaux in France, this area produces similar wines, but much cheaper.
While the region, which ranks 13th in US wine production, became internationally known for its white wines, like Chardonnay and Pinot Grigio, it's increasingly becoming known for its French-style reds like Pinot Noir, Cabernet Franc, and Merlot. Stunning views of Lake Michigan's Grand Traverse Bay aren't too shabby either.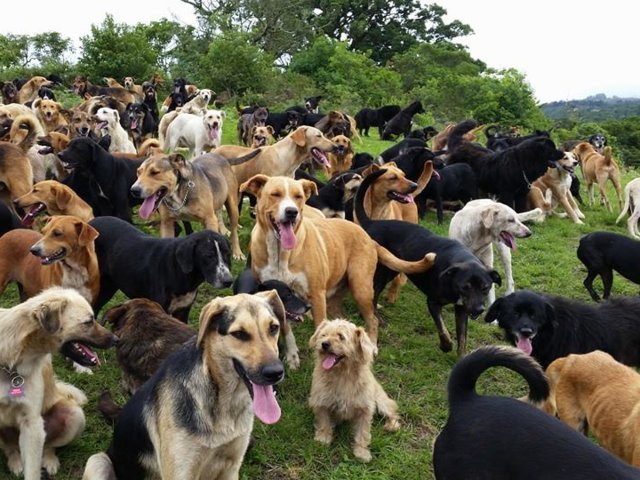 IF YOU'RE AN ANIMAL LOVER: Alajuela, Costa Rica
Located in the dream-like mountains of Santa Bárbara in Costa Rica, Territorio de Zaguates, or "Land of the Strays," is a sanctuary for over 900 dogs.
The no-kill shelter is a kind of canine heaven, where strays get to roam free. Volunteers can hang out with the dogs across the lush Costa Rican countryside free of charge — they might even get paid in licks.
IF YOU'RE AN ARCHITECTURE AFICIONADO: Oxford, England
Home to the 6th best university in the world, University of Oxford, this small English town is known for being home to eight different architectural styles.
See one of the few remaining buildings of the Angelo-Saxon style, The Saxon Tower of St Michael at the North Gate (completed in 1040), or view the English Gothic style at Magdalen College Tower (completed in 1509).
Other architectural styles that can be found around the scenic town include Neoclassical, Baroque, Palladian, Gothic Revival, Functionalist, and Postmodernist. Needless to say, this town is an architecture aficionados' dream come true.
IF YOU'RE A "THE LORD OF THE RINGS" FAN: Matamata, New Zealand
If this place looks familiar, that's because it was featured in "The Lord of The Rings" as the homeland of the Hobbits. Located on New Zealand's beautiful North Island, Matamata's rolling green hills and 44 colorful Hobbit homes make it just as stunning IRL as it is in the movies.